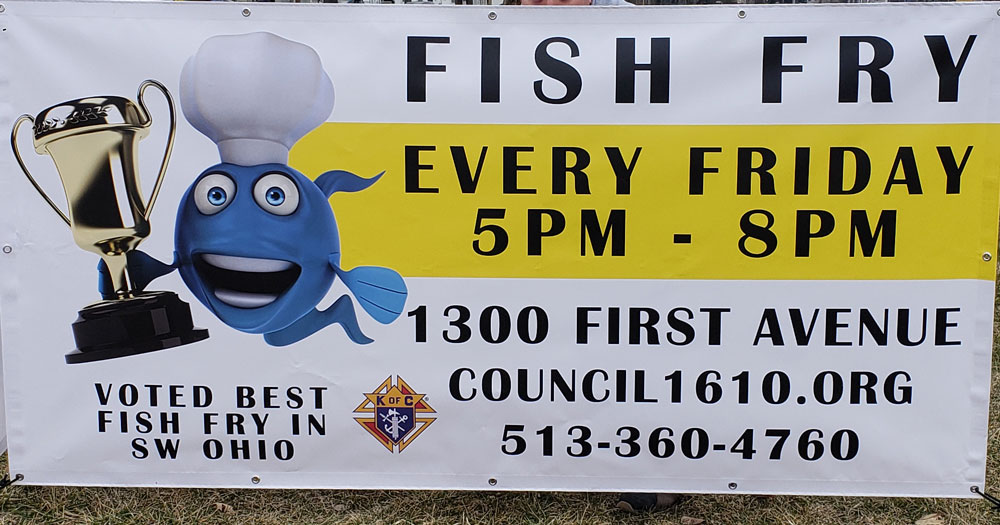 THANKS FOR YOUR SUPPORT
Fish Frys start Friday, February 19th, 2021

1300 First Avenue
Middletown, Ohio 45044
Fish Meals
$12 per adult meal, $6 per kid's meal
Spicy Cajun Fried Fish Now Available!

All meals come with fried cod (regulary or cajun) or baked talapia, green beans, mac & cheeese, and choice of bread. Popcorn shrimp is available for $3 extra.


Dine-In IS OPEN
We do have dine-in available, but seating is limited to 100 people.


Drive Thru
We do have drive thru service available, but call ahead (see below) is HIGHLY recommended.


Pre-Order/Call Ahead - 513-360-4760
Order Online

You may place your order anytime between now and 5:00pm Friday at 513-360-4760 and your meal will be ready for pick-up at the time of your choosing. After 5:00pm, please just come on down and place your order.


Delivery - 513-360-4760
If you would like your meals delivered, we are happy to do so for a $5 delivery fee. All delivery orders must be placed before 4pm on Friday (you may place them any day of the week) at 513-360-4760 and your meal will be delivered within a 30 minute time window of your choosing